Around the World in 80 Headlines
The COVID-19 Pandemic & its Impact on Social Media
The COVID-19 pandemic has left an indelible mark in every aspect of our lives – from taking hugs out of style and namaste's back into trend, right down to our social media usage. Here's a snapshot of how social media has changed and evolved over the past few months… in the form of news headlines!
1. Everyone had something to say…
Covid-19 Impact: Social media activity in the country grew 50X in early March, says Nielsen
2. In fact, we hit some pretty big numbers!
Covid-19: India social media conversations hit 22.3 million on 24 March
3. The Virus Changed the Way We Internet
Covid-19 Impact: Social media activity in the country grew 50X in early March, says Nielsen
4. Some trending searches included…
Masks meeting apps, and more: Here's what India searched online during the coronavirus lockdown
5. Marketers started preparing for the best, and the worst.
How to prepare for COVID-19 as a social media manager
6. We even got a few case studies popping up…
The Impact of Coronavirus on Social Media Engagement for Brands
7. Social media helped our nation be heard
How social media reacted to PM Modi's call to switch off lights for 9 minutes on April 5
8. Five or more forwards? Say goodbye to the sixth
Coronavirus: Viral WhatsApp messages 'drop 70%'
9. There were a lot of questions on everybody's minds
Delhi Airport witnessed highest social media traffic amid coronavirus lockdown
10. One trending topic beat 'em all
11. It became a way to fight against this invisible disease
Punjab to set up social media game to fight COVID-19, sets aside Rs 7 crore
12. And boy did it go 'viral'
Udupi family's video on Covid-19 awareness goes viral on social media
13. People unearthed their hidden talents
Opinion | Lockdown influencers are taking over social media
14. While a lot of influencers found it hard to keep going
New audiences, lower revenue: Social media influencers on surviving the pandemic and lockdown
15. Stress levels rose everywhere
Youngsters glued to social media amid lockdown, nearly half experience heightened stress: Study
16. And to beat it, we came up with new challenges!
Here are 5 Social Media Challenges that Broke the Internet during Coronvirus Lockdown
17. And continued to support each other
Covid-19: Here's how teens are using social media, technology to support each other amid social distancing
18. Every platform participated in the fight
Here's what social meida apps are doing to fight Covid-19
19. Google took some strict actions
Google to stop ad money from reaching fake covid-19 conspiracy theorists
20. And a lot of people shared their opinions
To Handle COVID-19, Social Media Needs to Be More Ordinary, Less spectacular
21. As tensions at the border rose, our country made a pretty big move
India bans 59 Chinese apps including TikTok, WeChat, Helo
22. …and TikTok was the worst affected of 'em all
TikTok ban inIndia: ByteDance could lose RS45K crore
23. Especially the influencers on the platform
TikTok ban led to RS120 crore loss in influencer earnings in India – Livemint
24. But, TikTok stars still had hope
India gets Tik Tok-like functionality from Instagram
25. While the US contemplated following in our footsteps
possibly the U.S. could be banning Tik Tok too.
26. PS – Australia had some thoughts too
TikTok may be 'data collection service disguised as social media', Liberal senator says
27. Good ol' Zuckerburg expressed some concern
Mark Zuckerberg worries that if India can ban TikTok,it can also ban Facebook
28. While continuing to do his part in fighting the good fight
New prompts on Facebook urges people to wear a mask.
29. So did Bill Gates, by the way
Bill Gates blames social media platforms for COVID-19 spread in U.S.
30. The #BlackLivesMatter movement erupted on social media
Brands and civil rights groups join the #StopHateForProfit campaign.
31. And LinkedIn did their part
Linkdln offers free courses in diversity
32. Along with Twitter…
Twitter is guiding people to take action against racial inequality.
33. …in many different ways…
Twitter Updates Hate Speech Policy to Include Links to 'Hateful' Content
34. And Instagram, too!
Instagram shares a list of top hashtags on posts about racial justice.
35. While Snapchat Owned Up to Its Oversights
Snapchat apologises for juneteen filter encourging users to 'break chains' of slavery by smiling: 'we are all human'
36. Another movement was launched by our neighbours
Saudi Social Media Campaign Targets Former Crown Prince
37. Aaaaand another one to protect the 90's queen
Britney Spears: What exactly is the #FreeBritney campaign
38. While a different one hit our shores
#ChallengeAccepted: Is the social media trend vapid or empowering
39. We created a rather serious one of our own…
Army officer challenges social media ban in HC, calls it 'arbitary, unconstitutional'
40. And a relatively lighthearted one, too.
Dalgona Coffee: A worldwide social media trend about home made cafe experience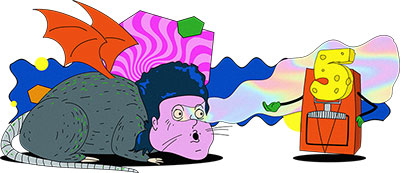 41. Google was pretty 'keen' on competing with Pinterest
Google launches a Pinterest-style app called Keen
42. WhatsApp helped you connect with more loved ones at a time
WhatsApp group calls now support up to eight participants.
43. Spotify wasn't going to be left behind
Spotify experiments with shareable podcast quotes for social media
44. And neither was Snapchat
Snapchat launches its first Mini app.
45. Or Twitter, really.
Twitter starts rolling out audio tweets on iOS
46. The focus went to mental health
"Wanna talk about it?" – Instagram and Netflix join forces to release self-care series for young adults.
47. And the internet did what it could
Social media and digital mode is ensuring youth well-being during Covid-19
48. And there were some pretty…
Report: Millennials, Generation Z Turn To Social Media First For Health Advice
49. Interesting…
Study to examine social media's effect on stress durning COVID-19 pandemic
50. Findings
Social Media Habits During The Pandemic
51. A lot of them, actually.
Dentsu Study States A Fifth Of Generation Z Deactivates Social Media
52. Things did take a positive spin
THhousand of positive messages posted in campaign to 'reclaim social media for good'
53. And news outlets educated the general public on other niche platforms
Inside GitHub, web developers` social media platform
54. Pakistan issued some notices
SC takes notice of 'objectionable content' on YouTube, other social media platforms
55. While Turkey took some strict measures
New Turkish bill to prevent crimes on social media: Expert
56. And despite protests, went through with it
Turkey passes controversial bill tightening grip on social media
57. Along with Bangladesh
Bangladesh regulator orders telcos to stop providing free access to social media
58. On the other hand, India took another leap forward
Homegrown social media network GolBol clocks over 1 million users
59. And our own Prime Minister endorsed social media use
PM Modi tells BJP's new Rajya Abha MPs to use social media to connect
60. While Coca-Cola, Hershey's, Honda, and many more pulled back
Coca-Cola joins Facebook boycott with a pause on all social media advertising starting July 1st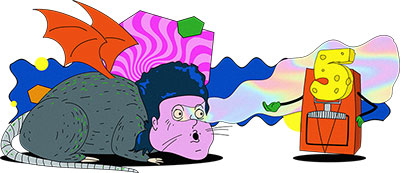 61. Along with our favourite coffee-makers, too
Starbucks is the latest big company to halt advertising on social media
62. The Maharashtra government, however, decided to harness its true power
Maharashtra govt to hire agencies for better handling of social media platforms
63. While Bollywood actors and influencers didn't leverage it in the best way possible
Social media fake followers racket: Mumbai Police summons RJ Roshan Abbas, actor Gaurav Kapoor
64. In fact, a lot of people tried to use social media in innovative ways
College coaches turn to social media to recruit athletes in post COVID-19 world
65. MANY innovative ways!
How social media can help retail in the post-virus era
66. While there were other reports on how people are choosing NOT to use it
The age of social (media) distancing
67. And a new term was coined for it!
Doomscrolling on Social Media Platforms Through the Infodemiv"
68. PS – speaking of sports, soccer stars hit another goal
Study: Covid-19 sees soccer stars score 82% increase in social media video views
69. Facebook got some new security updates
touch ID Face ID lock options to be rolled out in Facebook Messenger
70. Along with a significant move for its US audience
Facebook to add new labels to posts mentioning voting from politicians.
71. And the US President had some ideas too
Trump is moving forward with his plan to regulate social media
72. Meanwhile, Twitter wished it would've tightened security
Major US Twitter accounts hacked in Bitcoin scam
73. Because people were furious
Twitter says hackers viewed 36 accounts private messages
74. Unfortunately still…
COVID-19: Social media users more likely to believe false information
75. Yes, even Madonna.
TAKEDOWN Madona slammed for sharing coronavirus conspiracy theory that's banned from social media
76. There were also some new revelations for all the family bloggers out there
Risks Of Posting Photos Of Kids On Instagram & Social Media
77. And Pinterest had a hard time dealing with related explicit content
'A Permanent Nightmare': Pinterest Moderators Fight to Keep Horrifying Content Off the Platform
78. While interestingly, users promoted kids like Chef Kobe on the platform
79. Well, whatever said and done, the impact of social media is truly life-altering
Social Media Is Rewiring Our Brains
80. After all…
Half of the world is using social media, says Hootsuite
What do you think will make the headlines next? Tell us in the comments!