Digital Jyotish Series Part 2: Instagram and LinkedIn predictions for 2017
And so we continue to predict as the new year is getting closer. While Instagram is all-fun and no work, LinkedIn is no fun and all work (In a way). Doing digital on these platforms can be all-fun all the time if one can at least try to have a some foresight, and adapt to the forthcoming changes. The second part of the Digital Jyotish Series is here to give you some perspective. So let's see how 2017 is going to be for Instagram and LinkedIn.
Instagram predictions for 2017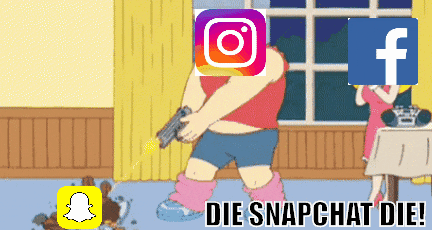 Chilling.
There is no denying that Instagram did some serious re-vamping in 2016. From the expansion of ads on the platform to the introduction of feed algorithm and not to miss the arrival of stories. These effectively improved the user experience for good.
Our prediction is that Instagram will see some optimization of search and advertisement algorithms. 2017 will be the time to kick back and chill, and just observe what impact do the changes done in 2016 have on social media trends.
eCommerce.
Even though it may seem that Instagram does not have the right environment for selling products, we think that this is only partially true. The right way to approach potential customers on Instagram needs to be adapted. But that is a topic for another article.
Shopping tags are the next level of product ads flagged by Instagram. This is a massive shift as it will take Instagram beyond its current image and make it lucrative for businesses, small or big. This is not a haphazardly implemented policy like demonetization. Lol Just Kidding! Gotta keep things light right?
Research shows that 60% of Instagrammers learn about products and services on the app and 75% take actions like visiting sites, searching or telling a friend after seeing a post on this social media channel. In 2017, marketers are going to have a change of perception because of shopping tags if they are made widely available (which they might not be).
Stories.
A digital slap to Snapchat. Instagram stories is killing it, as more than 100 million users are already using it. This figure was stated by Instagram a few months back and unfunnily enough Mark Zuckerburg reiterated the figure a few weeks back. Are you thinking what we are thinking?
MSQRD video masks is something Instagram is going to add from next year, along with the Facebook's very own reactive filters. These new features will have a great impact of visuals.
Further, speed and lag issues, as reported by many, will also be fixed for stories-creators boosting the over-all appeal.
Insta Live.
Do we even need to say anything for this one? Oh yes, we do!
Our prediction is that Instagram is going to introduce a full-fledged live streaming feature for the app with filters. Instagram's CEO  Kevin Systrom had said a little something about adding this feature in August. Even though Twitter will have, and Facebook already has this feature, Instagrammers are still going to use Insta Live.
Instagram Live will give marketers and brands an additional benefit to connect with their customers. Cross le fingers as the initial tests are underway. According to us, this will have a significant impact in 2017.
Visual Search.
Data collection and targeting capacity will have a direct effect if Instagram optimizes and develops its visual search elements. Such functionality has been enhanced by Facebook for improving ad targeting capacity. Expect this announcement on this in the first half of 2017.
LinkedIn predictions for 2017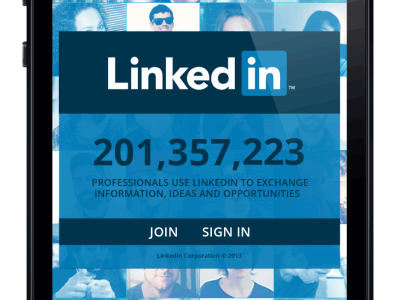 Data Evolution.
With immensely data driven functionality and backing of Microsoft, LinkedIn is in a powerful position to build various offerings to transform digital for HR. Until now, LinkedIn has not utilized its immense potential to do so. Some recent signals show that this stagnancy will end in 2017. Recruiters will now be empowered to make smarter hiring decisions. Many processes will be automated based on platform defined best matches. Job-seekers and graduates are also in luck as it is going to get easier to improve their standing. LinkedIn's data resources suggest courses and jobs on the basis of insights from 467 million user database. Some great transformations are on the way in 2017 for this platform.
More content.
Snackable and informative content has seen growth. This trend will continue to rise as content creation and consumption will simultaneously become easier because of improved content recommendations and on-platform search tools. Native Video is something to look out for in 2017 as it is aimed at making LinkedIn the hub for professional news and information.
Expect to see LinkedIn work to emphasize their on-platform content options, and improve their targeting to provide each user with more relevant content matches, with specific focus on LinkedIn Publisher originated posts. By providing a defined path for each user to follow to get more information on any given subject, or build their standing as an industry thought leader, LinkedIn can also better guide people towards their own resources, like LinkedIn learning. As such, on-platform activity is not only important for engagement, but for LinkedIn's wider data-tracking purposes.
It's safe to say that there's a lot going on in social media circles – and I haven't even mentioned things like Instant Articles/Google AMP, Facebook's Trending News debacle and image recognition-triggered ads on Twitter.
As always, we'll be working to keep you updated on each and every element throughout 2017 and beyond. God knows what will happen! Lol. No. We know.
WeBeeSocial is a full service creative digital marketing agency in New Delhi India. Our In-house Social Media team can help you identify the correct social audience, optimize your social media channels and design the best ads & social media campaigns. Feel free to connect with us to inquire more about our services here.