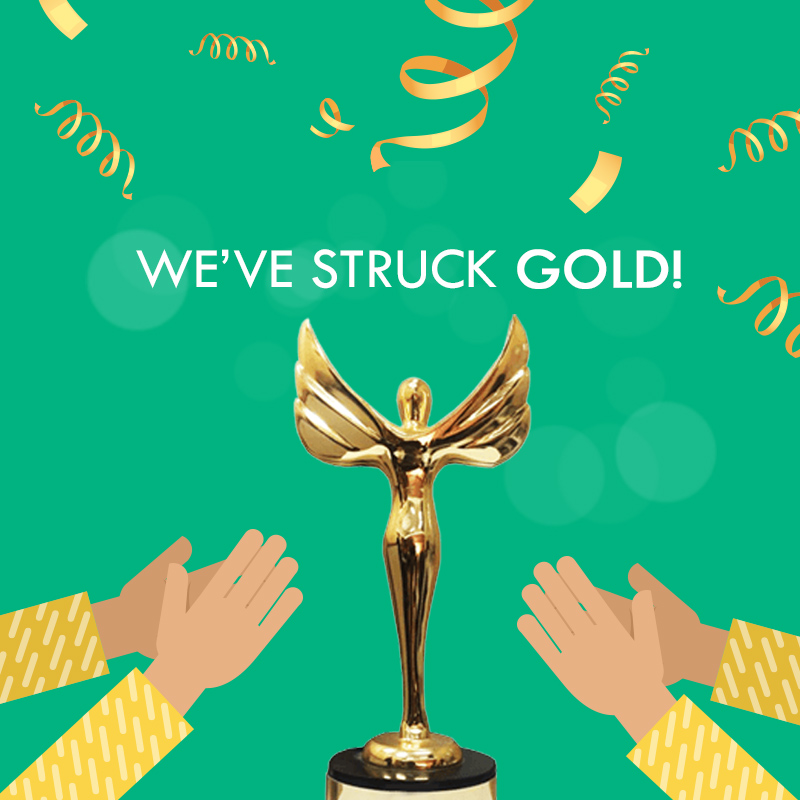 WeBeeSocial wins a Gold at the Digixx 2020
WeBeeSocial wins a Gold at the Digixx 2020
YouthBol Poll has struck some gold!
Team WeBeeSocial is truly delighted to announce that we have bagged  the coveted Digixx 2020 Gold for our YouthBol Poll Campaign at the Digixx Media Summit 2020!
Here's a quick snapshot of how it all went down at the hive. Our bees conducted India's first-ever nationwide youth poll with the aim of capturing thousands of young voices across the nation and making them heard. 
This comprehensive 360 degree digital campaign put a spotlight on youth health and well-being through an #EkMinuteKaPoll to create an inclusive 'Charter of the Young'.Following this, we digitally amplified the conversation and covered the dissemination of data to NGOs and government officials. 
Sounds pretty cool, doesn't it?  We're sure you want to know more, so we've already assembled a detailed case study here.
We are proud to be a part of the change we wish to see in this world, and would like to extend a big thank you to our clients C3 India and USAID who trusted us to do what we do best, and drive this home. We applaud them for tirelessly working towards making the youth's voices being heard and pushing the future of our country forward, towards success. #WeBeeWinning together!
If you'd like to know more about YouthBol and their findings, please take a look at this campaign page. It gives you an entire breakdown of their mission, achievements, and how they are working towards helping India's youth take their future into their own hands.